More than five decades on and now on its fifth generation, the Range Rover needs little introduction. Luxury car, off-roader, towing workhorse, the Range Rover is many things to many people – and now that includes electrification in all its forms. This new plug-in hybrid model comes first, with a fully electric model due in 2024.
The numbers are impressive too. With a 38kW battery linked to a 3.0-litre petrol engine in both P440e and P510e models, this Range Rover has more electrical power than the fully-electric Honda e or Mazda MX-30 – an incredible statistic when you stop and think about it. There is a price to pay for all of that power though – something we'll come to later.
RANGE ROVER PHEV – DESIGN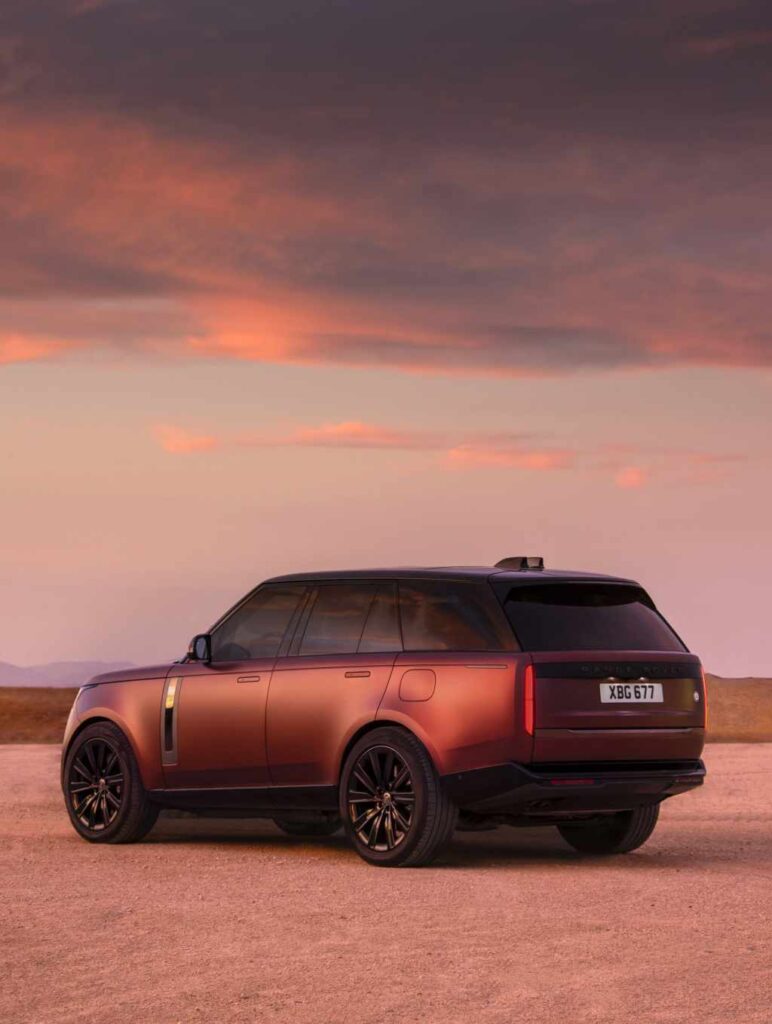 The Range Rover's look has always been about timeless design and this one is no different. The bad news is that from the front, at first sight the design looks so barely changed from its predecessor that it's hard to tell them apart when they're on the move.
The changes are more obvious from the rear though with the slim vertical rear lights. We weren't huge fans of these when we first saw the car, but we're warming to them with familiarity. What you may not warm to however is just how big the Range Rover remains. At 1.87m tall and just over two metres wide, this is a big car, particularly in long-wheelbase form which adds another 20cm between the wheels.
For us, it was a surprise to find that it was too big to fit through some local road width restrictions and also buttock-clenchingly tall for some multi-storey car parks too. Ok, nobody buys a Range Rover thinking that it's Fiat 500-sized, but even so, this is another level again.
RANGE ROVER PHEV – POWER AND RANGE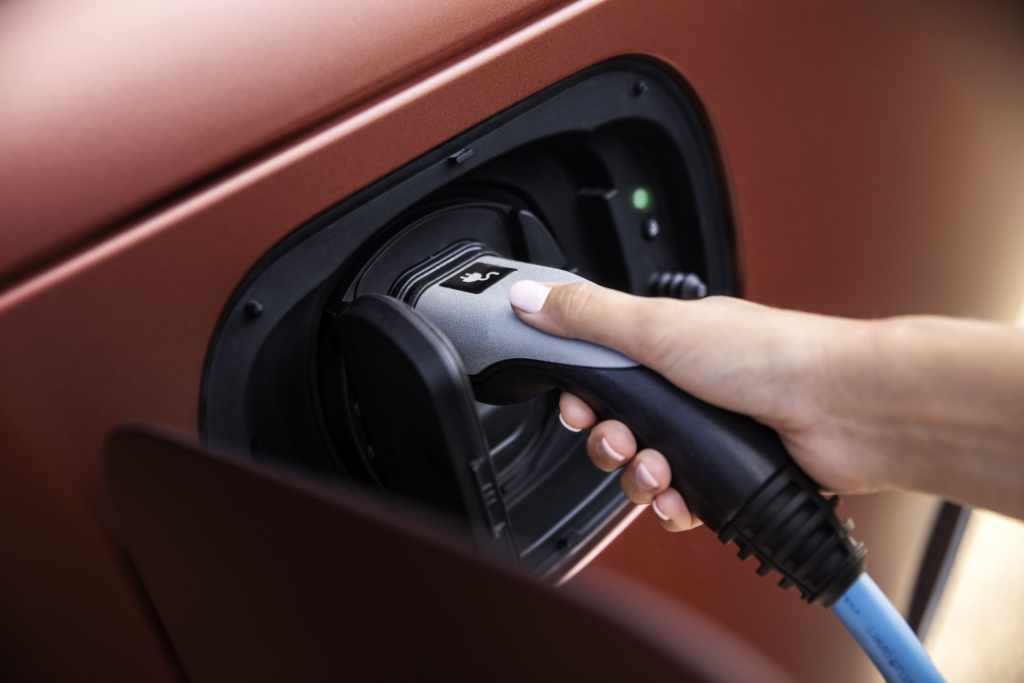 The main thing to remember here when reading the statistics on the Range Rover PHEV is that it is just that – a plug-in hybrid. That's sometimes hard to forget given that it has an official all-electric range of 68 miles on the long-wheelbase model – though we only ever saw a maximum of 55 miles from a full charge. That huge range though means that Land Rover estimates that typically up to 75 per cent of journeys could be done on electric.
In also worth stating that some versions of the Range Rover PHEV can see a 70 mile claimed range pushing the company car BiK tax rating down from an already lowly 8 per cent to just 5 per cent.
Just how is that possible in a car that's this big and tips the scales at more than 2.8 tonnes? The answer comes with an enormous battery which is 38kW – larger than the fully-electric Mazda MX30 or Honda e. That battery is linked to a 3.0-litre petrol engine producing a total of 440bhp or 510bhp (depending on model) and capable of 0 to 60mph in just 5.7 seconds – again, a frankly ridiculous figure given the Range Rover's size and weight.
As ever for a plug-in hybrid, the emissions and average fuel economy figures don't represent the real world, but for the record are 20g/km and 320mpg. With regular charging when required, we managed 70mpg which would be unthinkable even in a diesel.
Talking of charging, the Range Rover is also rather unusual as a plug-in hybrid in allowing CCS rapid charging through the port which is now on the nearside rear wing rather than on the front grille as before. While it may not win you many fans at a public charging station, it means that a 50kW CCS charger will give you a 0 to 80 per cent charge in one hour, while charging at home on a 7kW charger will take around five hours. A standard domestic socket will take around seven hours for a full charge.
RANGE ROVER PHEV – ON THE ROAD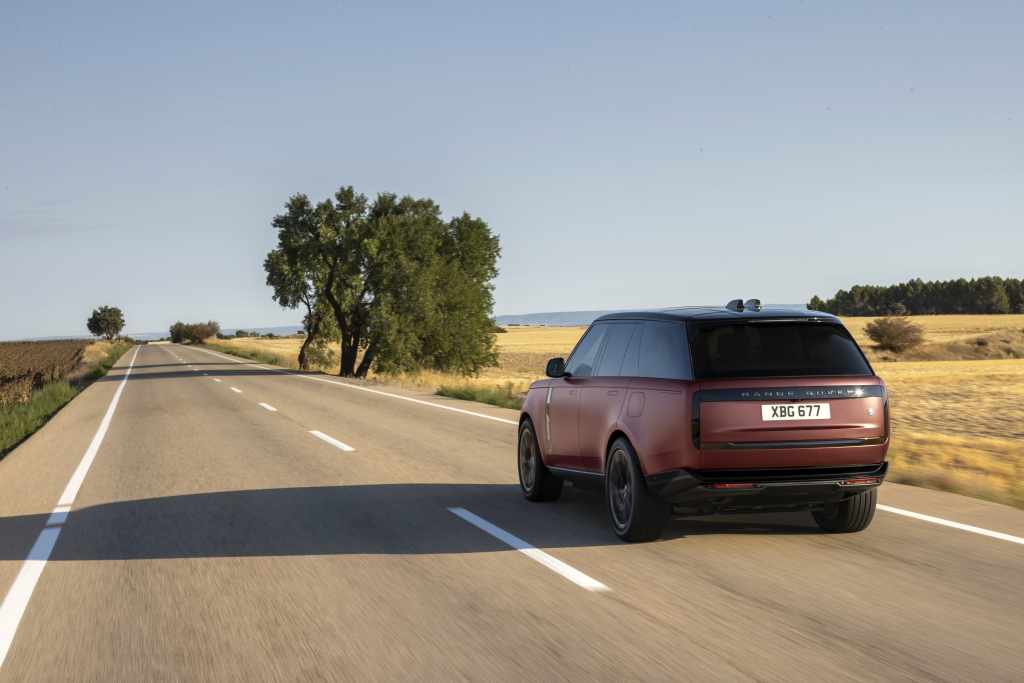 For all its history, background and ability as a proper 4×4, there's no question that the Range Rover is now more of a luxury car than a serious off-roader. The good news is that it remains as equally capable at both.
Leaving aside those aforementioned size issues, it's a very easy and comfortable car to drive. The raised driving position gives you a commanding view of the road ahead and, despite those dimensions, it's a supremely relaxing car to drive – just as you'd expect.
Running on huge 22in wheels does give it a slightly lumpy ride quality at low speed, but that thankfully improves on faster roads when cruising at higher speeds. That size and weight however does lend the Range Rover to a more relaxing sense of progress rather than being hustled through corners.
Yes, it's light years ahead of past generation Range Rovers, but there remains some body roll through bends – there's simply no fighting the laws of physics that this is a tall and heavy car. Despite that though, the clever system that sees the rear wheels counter steer at low speeds mean that it has a surprisingly tight turning circle.
Ultimately though, there are two elements that dominate driving a Range Rover. The first is that, as a luxury car it simply stands alone in terms of image and in terms of ability. Few other luxury cars are as flexible as this if you also need a car for towing a horse-box, trailer or caravan. For all its luxury inside, this car is capable of things that will simply make your hair curl and that would see the likes of a Mercedes S-Class fall at the first hurdle.
Having said all of that though, a Mercedes S-Class wouldn't have those size issues that we mentioned earlier. With the Range Rover you are reminded on a nearly daily basis that this is a huge car. Even regular occurrences such as supermarket car parks become an exercise in millimetre-precision parking just to fit into spaces and even then it only just squeezes in. It's a reminder that this a very large car to drive in the UK.
On the subject of the hybrid element, there is a function to force the Range Rover into full EV mode if there is enough charge. Rather oddly, even with a full charge, the hybrid mode doesn't seem keen to use the battery power and instead largely favours the petrol engine. Even in EV mode though, you don't have to be overly eager with your right foot to have that petrol engine kick in. There's also no option to adapt the level of regenerative braking, there's just one setting and that's it.
RANGE ROVER PHEV – INTERIOR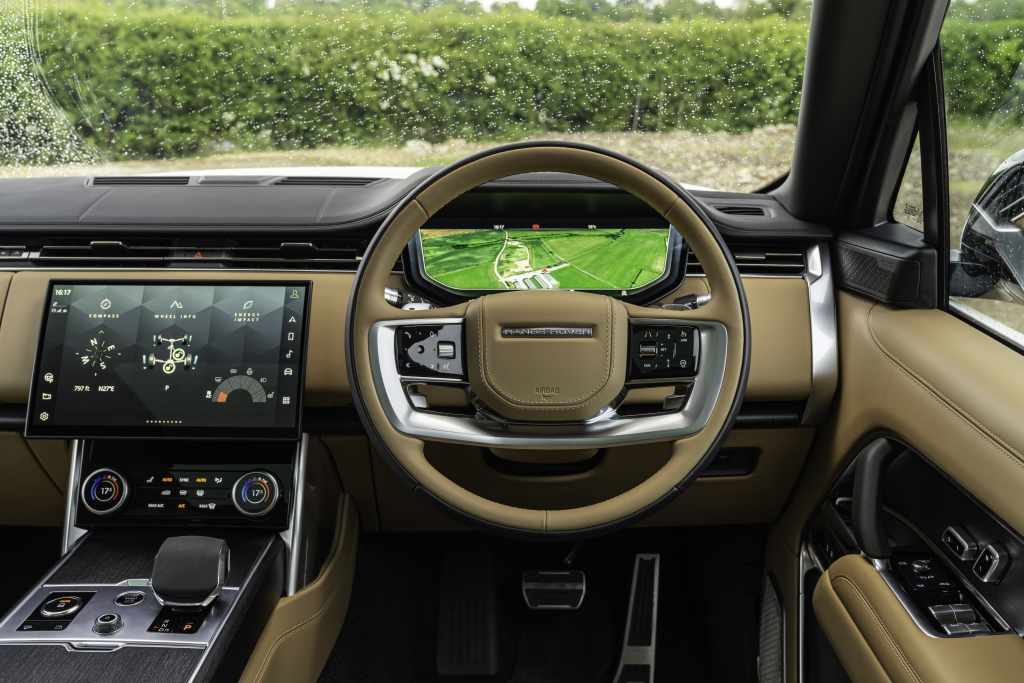 No surprises here when we say that the Range Rover's interior is little short of stunning. A large, landscape-style touch screen in the centre of the dash dominates but overall the feeling of quality and materials used is little short of stunning.
A large panoramic glass roof floods the interior with light and the space in the back, particularly in the long-wheelbase version, is massive. Rear passengers can find a touchscreen in the centre armrest to control their own electric seats, massaging and heating and cooled functions as well as comfort features around the cabin. The rear seats can also be folded down electrically from the front which is a neat trick but feels a little gimmicky, especially when they don't fold completely flat.
The boot retains its iconic split tailgate with a 725-litre boot on offer even with the rear seats up and a huge 2728-litres with them folded down. Unfortunately though, the seven-seater option of petrol and diesel Range Rover models isn't offered for PHEV buyers which is a shame.
SUMMARY
There are two elements to summing up the Range Rover Plug-In Hybrid. The fifth generation Range Rover itself remains an exceptional luxury car. Land Rover has pushed those luxury credentials upwards once more and there's no doubt that it has succeeded with easily enough comfort and quality materials to meet its increasing number of rivals head-on.
As a plug-in hybrid, while it may not quite reach the officially-claimed range, those 55 miles are still pretty respectable. However, it's frustrating that it won't use up its battery power with a full charge unless you actively force it into EV mode. That, along with the lack of being able to adjust the regenerative braking and also the inability to have the PHEV model with the seven-seat option are the only things that really hold the plug-in Range Rover back from a perfect score.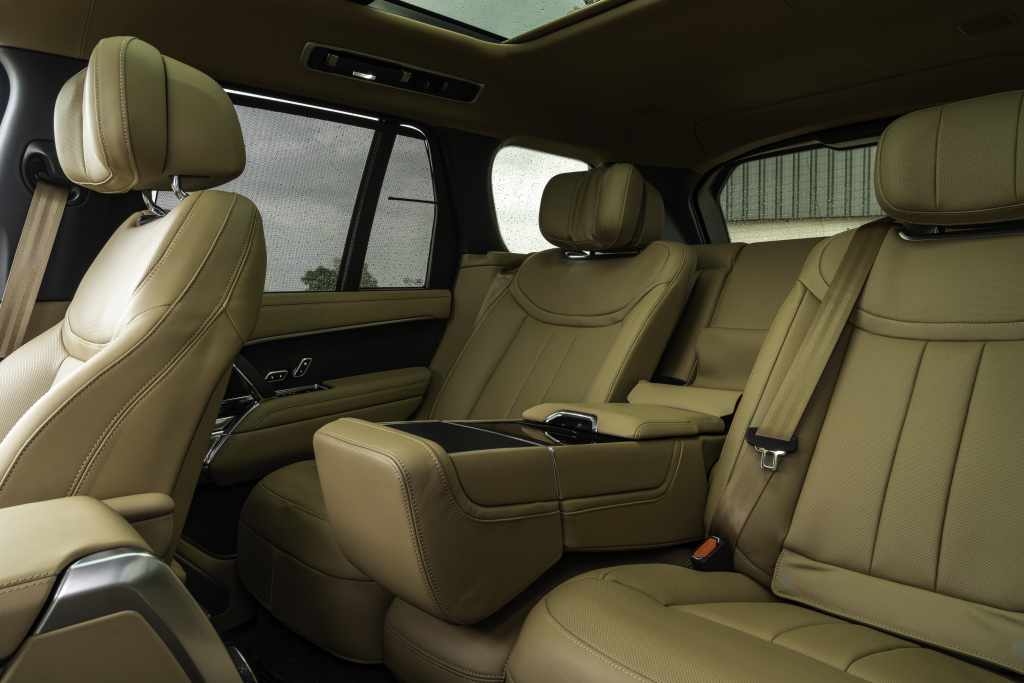 FACT BOX
Model: Range Rover Plug-In Hybird
Price: from £103,485
Power:  Petrol – 3.0-litre; battery – 38kWh
EV range: Up to 70 miles
Average fuel economy: 320.2mpg
Average charge time on a domestic wallbox: 5hrs
CO2 emissions: 20g/km
Rating: 9/10