Nissan Leaf 2011-2017
Battery size: 24-30kWh
Range: 109-155 miles
Nissan Leaf history
March 2013 – new trim levels, official range extended to 124 miles, fast charger capability introduced
Sept 2015 – larger 30kWh battery version arrives to give 155 mile range
About the Nissan Leaf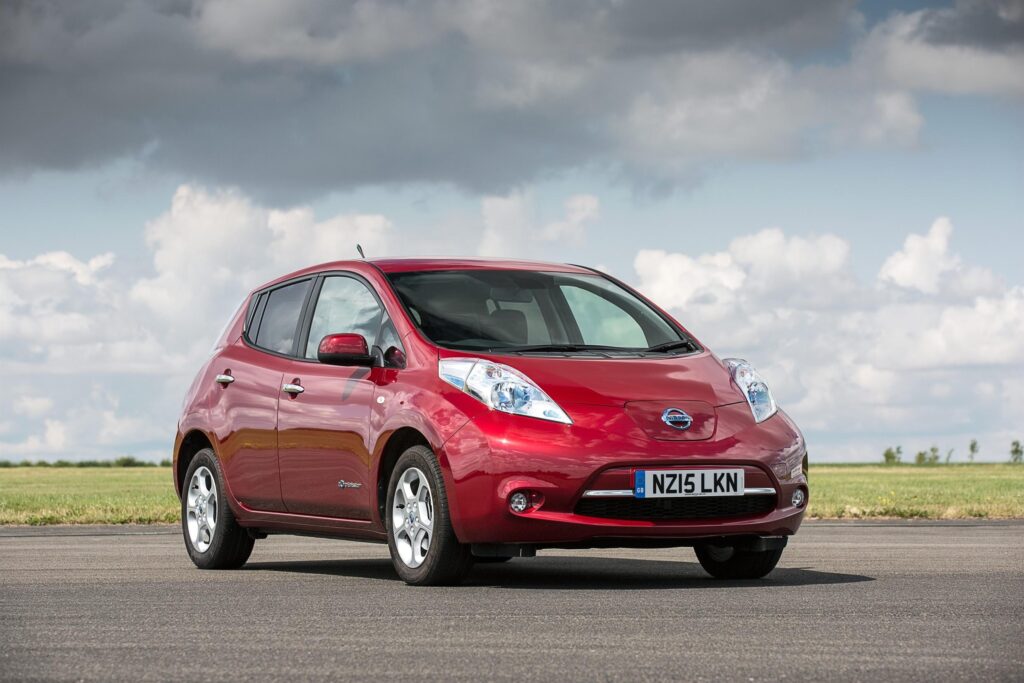 As one of the first mainstream electric cars to arrive to the market, the very first 24kWh Nissan Leaf had a lot going for it, but unfortunately range and good looks weren't two of them. Although the Mk1 Leaf has since gained a cult following, it's not the prettiest car on the road or, with a claimed 109 mile total range, the most practical.
The earliest 2011-2013 Nissan Leafs only came in one trim level (albeit with climate control, 16in alloy wheels and sat nav as standard) – the giveaway being the cream-coloured interior which can easily show marks. After 2013, you could specify a more traditional matt black dashboard.
Versions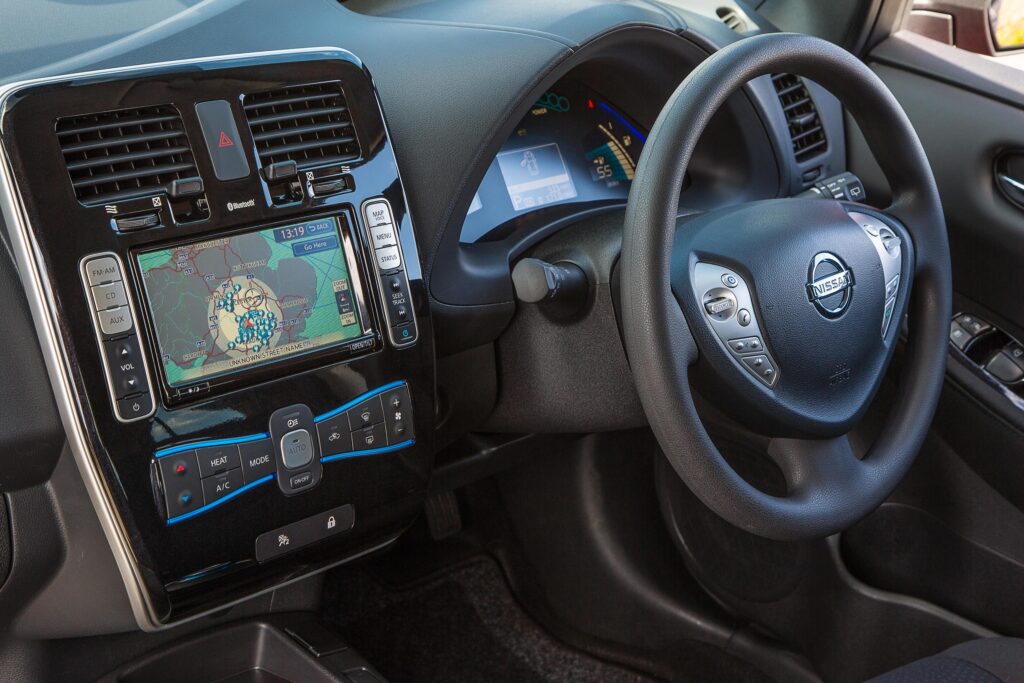 It's crucial with the Nissan Leaf to choose your model carefully. The post 2013 models are undoubtedly the more desirable models to go for, mainly for that extra range, but also the added choice of trim levels – Visia, Acenta and Tekna.
The entry-level Visia is best avoided as it was developed with business customers in mind. It got climate control, Bluetooth phone connection and a height-adjustable driver's seat but it only has steel wheels and does without an infotainment screen, reversing camera and also misses out on the more efficient heater of other versions and also the capability of fast-charging too. There aren't many around, but if a used Leaf is deceptively cheap, it's likely to be a Visia.
The Tekna got a very useful 360-degree surround camera view for parking but it also got a Bose sub-woofer speaker which is located in the boot and takes up valuable space. The Nissan Leaf Tekna also got larger 17in alloy wheels which look nicer than the smaller ones fitted to the Acenta but do mean a slightly firmer ride.
Finding a Flex model will also mean you have to pay a monthly fee to lease the battery, so just bear this in mind when agreeing the final price – the fees start from £70 and will depend on your annual mileage. Those models with the battery pack included are undoubtedly viewed as less hassle. Leasing does future-proof the battery against the cells degrading in the future (not that this has been a problem so far – we've heard of plenty of Leafs doing over 100,000mls), but if you have a choice, buying the car outright is probably best and will give you more options in the future.
You should also seek out a Leaf with the 6.6kWh onboard charger fitted which means you can use fast chargers. The bad news is that this isn't easy to spot from outside, so scroll through the trip computer and those cars with it will show two different charging levels for both 3kW and 6kW.
When new, the 6.6kWh charger was a pricey option, but it shouldn't add a premium to the car on the used market now. Also, make sure you still have the Type 2 charging cable as it's expensive to replace – some sellers try to not include it and sell it separately afterwards.
Range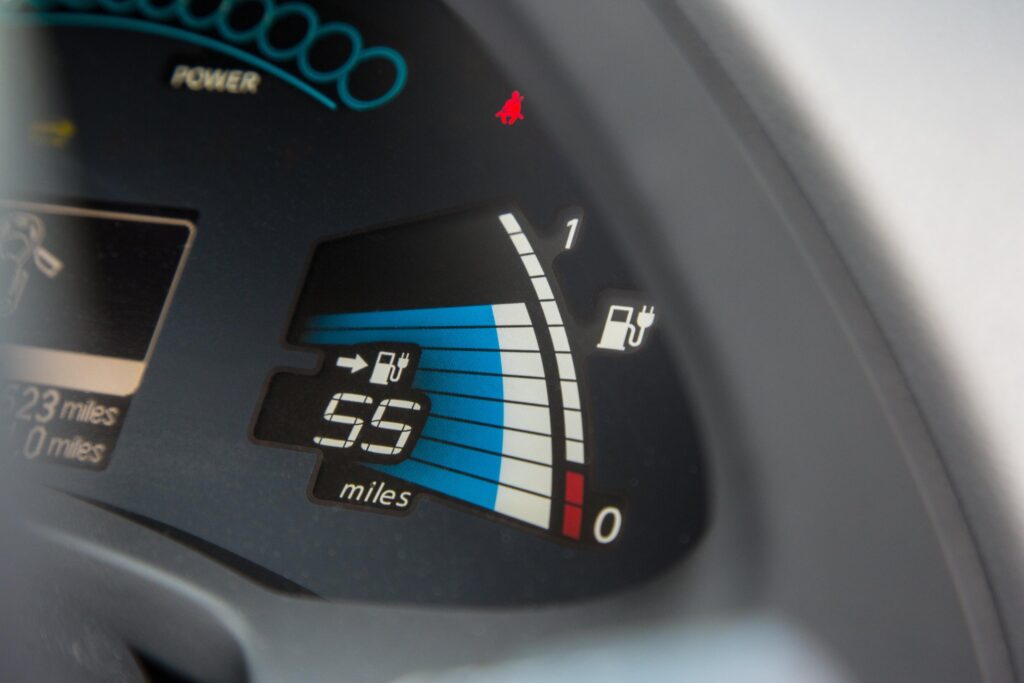 With the initial versions of the Nissan Leaf claiming an official 109 miles, the reality is that you'll be lucky to get more than 80 miles during real-world driving. With an official 124 mile range, that obviously makes those post-2013 models more desirable and therefore allows them to demand a premium as a result, with a further step up for those 2015-on versions (with a 155 mile range) too.
Whichever version you go for though, battery condition is crucial. When it's fully charged, you should see all 12 small sections of the charge gauge illuminated. High mileage cars that have covered 100,000 miles or more might see some battery degradation, but generally the Nissan Leaf's battery life is good.
Things to look out for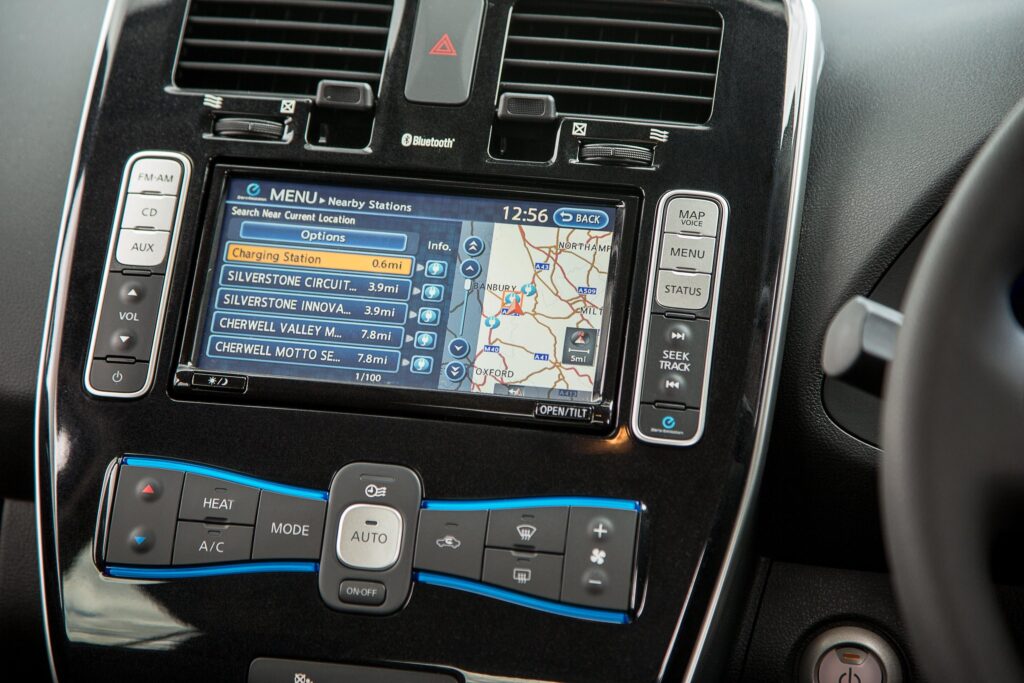 The steering wheel only adjusts up and down rather than for reach, so if you're slightly taller make sure you can find a comfortable driving position.
Make sure the small SD card is plugged in behind the folding infotainment screen as replacements are expensive – some functions like the air conditioning won't work without it.
Servicing
Minor and major services alternate each year with a minor service costing around £150 and a major one about £250.
What should I pay?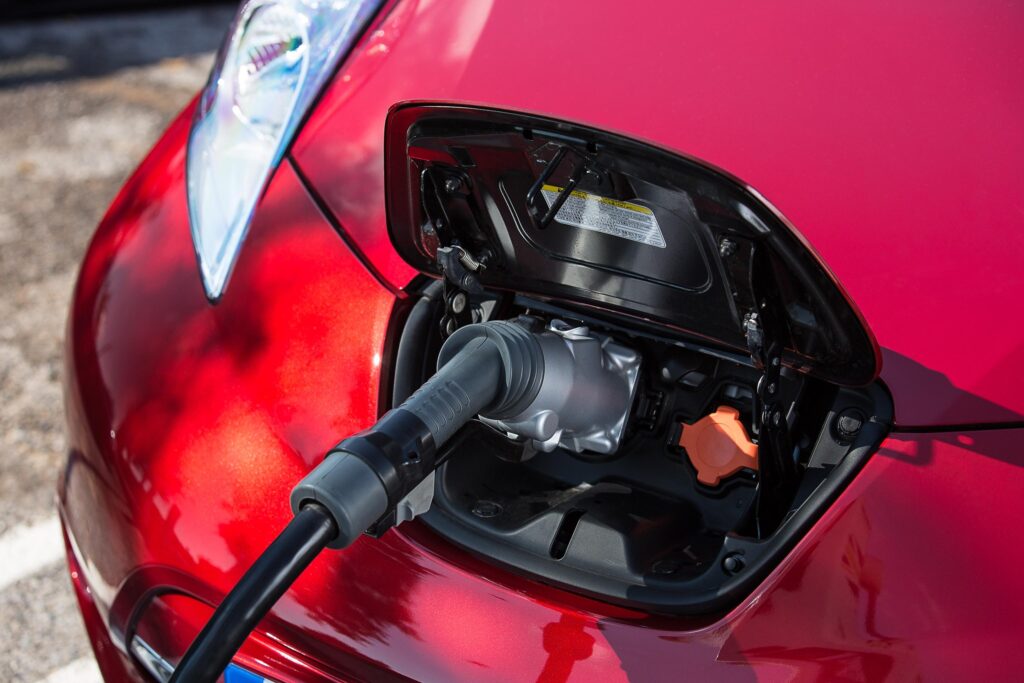 We found these:
£5000 – 2011 Acenta, 48,000mls
£7000 – 2015 Tekna, 40,000mls
£10,000 – 2017 Acenta, 19000mls