BMW i3 2013-present
Battery size: 22kWh (60Ah)/ 33kWh (94Ah)/ 42kWh (120Ah)
Range: 80-165 miles
BMW i3 history
2013 – BMW i3 introduced in pure EV form with 22kW (60Ah) battery and range-extender (REx) version with a 650cc petrol engine
2016 – 33kWh (94Ah) battery version with longer range introduced
2018 – i3S model introduced with extra performance and sportier driving experience, range-extender version discontinued
2019 – 42.2kWh (120Ah) battery version introduced
About the BMW i3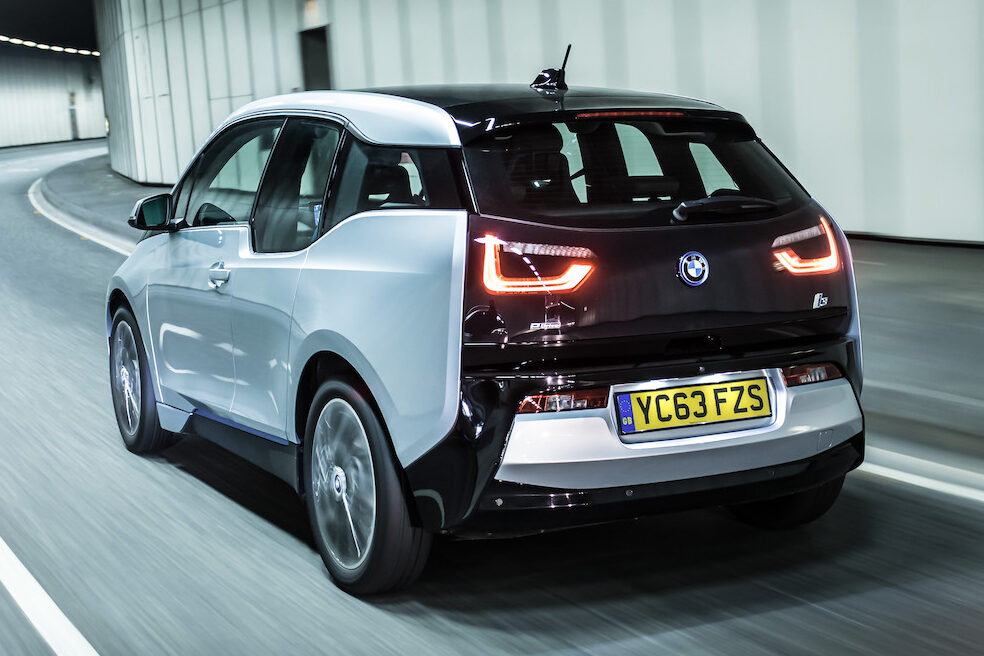 Along with the Nissan Leaf, the BMW i3 was one of the first mainstream electric cars to arrive into showrooms, with its larger i8 supercar stablemate both featuring futuristic good looks.
The styling of both the i3 and i8 have aged well and BMW has developed the i3 in particular throughout its life, even if some of its technology has started to show its age now. Similar to the Vauxhall Ampera but still rather unusually for the early electric car market, the i3 line-up featured a range extender version from launch to allay any range anxiety fears.
This meant that, for an extra cost, the all-electric 22kW (60Ah) version of the i3 could be had with a 650cc, two-cylinder petrol engine (borrowed from BMW's C650GT maxi-scooter) to add between 80-100 miles to the car's range. The range-extender version of the i3 is slightly heavier and therefore slightly slower
While having a £3000 price premium from new, the range-extender model initially proved very popular with buyers, but more widespread general acceptance of electric cars meant that the range-extender version was phased out in 2017 just after a new 33kWh (94Ah) version with a larger battery and longer range was introduced.
On the used market, that premium for a range-extender model is now between £1000-£2000 over a fully-electric model. Don't forget though, that the range-extender official emissions are 13g/km, so you'll be paying out for road tax and servicing costs (more of which later).
The upright styling might not be to everyone's tastes, but it does mean a surprising amount of interior space given the two-plus-two doors. Those rear hinged back doors mean access is easy to the back although the flat floor means your knees sit higher than usual. There's also no middle rear seat, so there's only space for four people. Plus the i3 has only limited boot space with 260 litres of space on offer. The rear seats do fold flat though, giving plenty of space if there's only two of you on board.
BMW i3 – Versions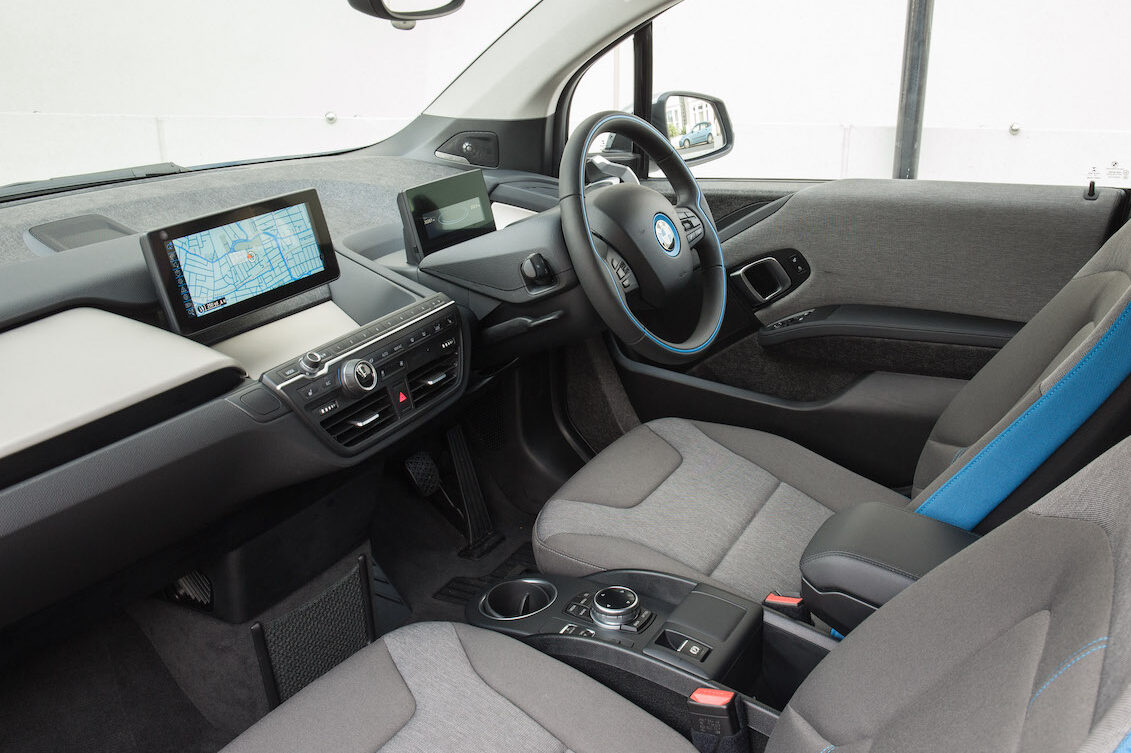 With the standard non-S version of the i3, there is one standard fit trim called Atelier and then three different interior trim levels called Loft, Lodge and Suite.
Even the standard trim brings a good level of equipment with heated front seats, LED daytime running lights, DAB radio with Bluetooth, sat nav, automatic lights and wipers and rear parking sensors all included. Apple Carplay and Android Auto aren't available even on newer models though unfortunately.
As for those extra trims, Loft brings a slightly lighter interior with lighter seats and carpets. It helps to brighten an otherwise dark interior, but is susceptible to showing stains and marks over time.
The Lodge trim introduces seats trimmed in wool and tan leather along with a leather instrument panel and a eucalyptus interior wood trim, while Suite adds full leather seats.
The latest i3S doesn't look all that different aside from black exterior trim, a deeper front bumper and larger 20in alloy wheels to give it a sportier look and feel. The S also gets sports suspension too.
All versions of the BMW i3 get a Type 2 charging cable as standard and BMW quotes a 7kW fast-charging time of less than three hours from 0 to 80 per cent of charge. On a domestic plug, that rises to just under 7 hours.
At a 50kW rapid-charger, the equivalent time is just 30 minutes, but bar in mind that rapid charge capability was not standard on early versions of the i3 and was a £560 option, so if that is a priority for you, then you'll need to hunt down a car that had it fitted from new.
A slow charging cable for a household three-pin plug was provided as standard, but a Type 2 cable for use at 7kW fast chargers was an optional extra, so check to see if one is included when you buy the car.
The 2016-on 94Ah versions with the 33kWh battery are capable of rapid charging at 11kW but need a three-phase Type 2 cable to do so. If you need to buy one, just make sure you buy the right cable for your car. A three-phase cable will still charge the older 60Ah/ 22kW models, but it won't be able to take advantage of the faster charging.
BMW i3 – Range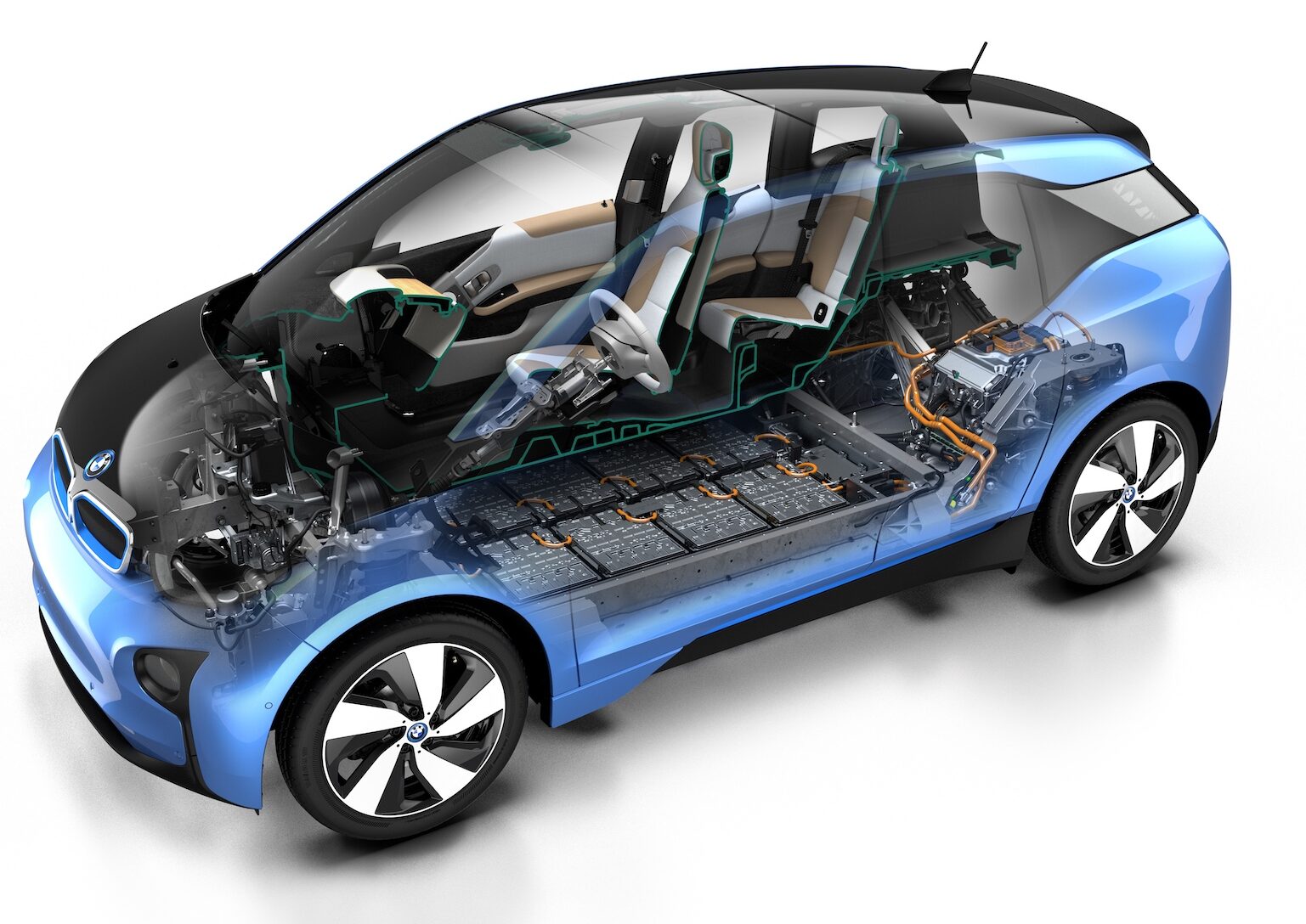 From new, BMW quoted a real world range of up to 100 miles for the early 60Ah/ 22kW models but in reality that was closer to 90 with some customers reporting it drop as low as 60 miles in colder temperatures.
The more powerful 94Ah/33kW boosted that range a little with a claimed range of 195 miles but again, in reality that was closer to 120-130 miles in real-world driving. That was boosted further still with the most recent 120Ah/42.2kWh version which is closer to 160 real-world miles.
It goes without saying that with the limited range of those early models, that you should go for the youngest and best condition car you can afford. One additional choice of course, is to go for a Range Extender model. That price premium when new does carry over into the used market, but it will add around 90 miles to your prospective range.
Two things to bear in mind with the range extender are that it has very small two-gallon petrol tank, so regular use of the range extender will see you visiting a petrol station more frequently than you might imagine.
Also, when in use with the battery completely flat, your acceleration, top speed and performance are impaired, so you have to learn how to use it properly. On longer journeys, a good tip is to use the engine earlier than you need, to reduce the rate at which your battery loses its charge entirely.
BMW i3 – Things to look out for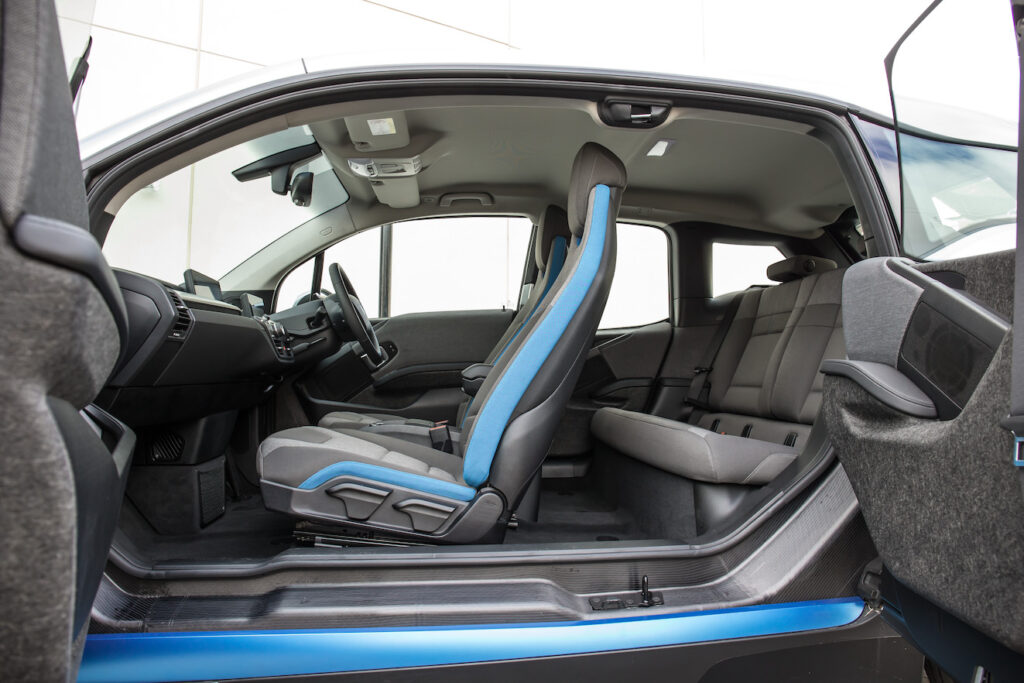 Generally speaking the i3 has proved to be pretty reliable, but there are a couple of areas worth highlighting.
For a short period in late 2015, a very small amount of i3s suffered a manufacturing fault with their regenerative braking, so check that any car you look has been recalled and had the software update to resolve this (you can check on the iDrive menu or with BMW).
Also, on range extender models produced between September 2013 and December 2016, there can be issues with a ventilation line from the fuel tank rubbing against the positive battery terminal, causing a vapour leak into the engine bay. Dealers can inspect and replace this and also install clips to stop it happening again in the future.
Watch out for those versions with lighter interior trim too as it can stain and mark easily. Tyres aren't cheap as they're an unusual size, so make sure there's plenty of tread left on any car that you're looking at. While you're looking around the car too, be wary of any bodywork damage– those panels are carbon-fibre so will be pricey to repair.
The i3 had an eight year warranty on its battery from new and generally speaking it has performed well so far. If you want to check on the health of the battery though, there is a hidden menu accessed via the trip computer – although you will need the chassis number to do this.
Be wary of cars on the larger 20-inch wheels – they might look great, but they make the i3's ride quality even worse. Also, the front boot isn't actually watertight, so make sure that the cables haven't been stored in there for any length of time.
BMW i3 – Servicing
Every two years or 12,000 mils, the i3 range extender version's motorbike engine needs an oil and filter change, so make sure this has been done regularly. The fully-electric version of the i3 however only requires servicing around every 24 months or 18,000 miles.
BMW i3 – What should I pay?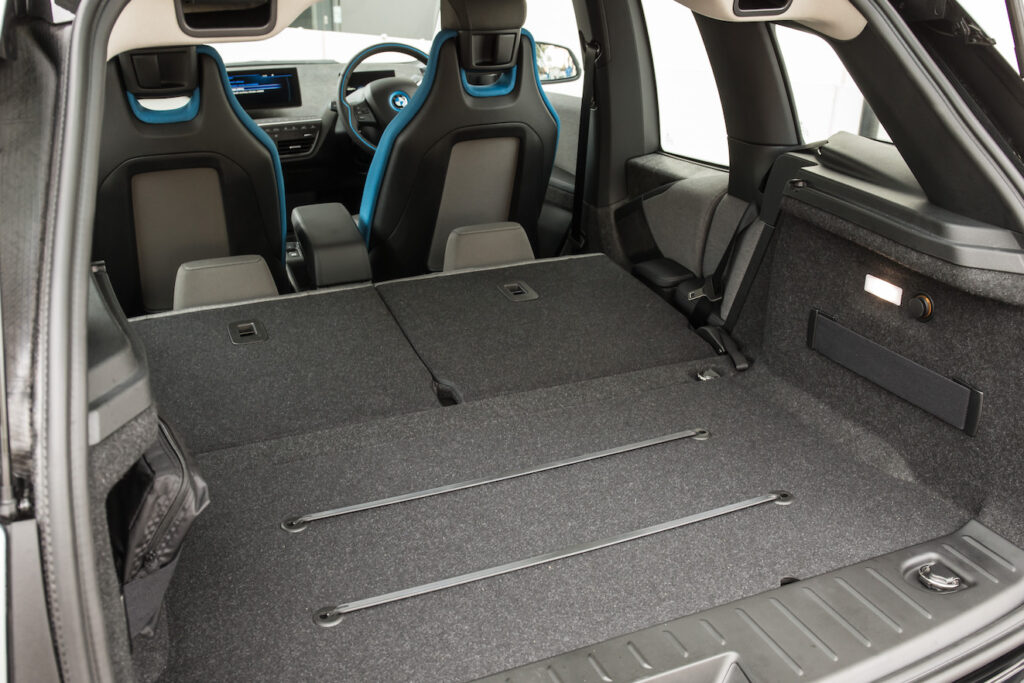 We found these:
£9500 – 2014, 60Ah, range-extender, 95,000mls
£15,500 – 2017, 94Ah, 29,000mls
£18,600 – 2018, 94Ah range extender, 19000mls
£28,500 – 2020, i3S 120Ah, 5,500mls