It has a 28mph top speed, no heater, no stereo, is left-hand drive only and a range of 46 miles. By all rights, the Citroen Ami should be a laughing stock, but instead might turn out to be one of the smartest commercial decisions that the French firm has ever made.
And better yet, the all-electric Ami is arriving to a British road near you soon – thanks in large part to Citroen UK MD Eurig Druce. The premise of the Ami is simple. A small two-seater electric vehicle that, strictly speaking, isn't a proper car (it's classified as a quadricycle) and is aimed at households and businesses who need a second form of transport for short urban trips.
In France, they can even be driven by anyone aged 14 thanks to that quadricycle classification, while in the UK you need a proper driving licence. Strictly speaking, it is possible to drive the Ami without a full driving licence, but the requirements needed (called Category AM and similar to CBT motorbike training) are so lengthy, that you may as well get a car licence. It's is comedically small though – just 2.4m long and 1.4m wide.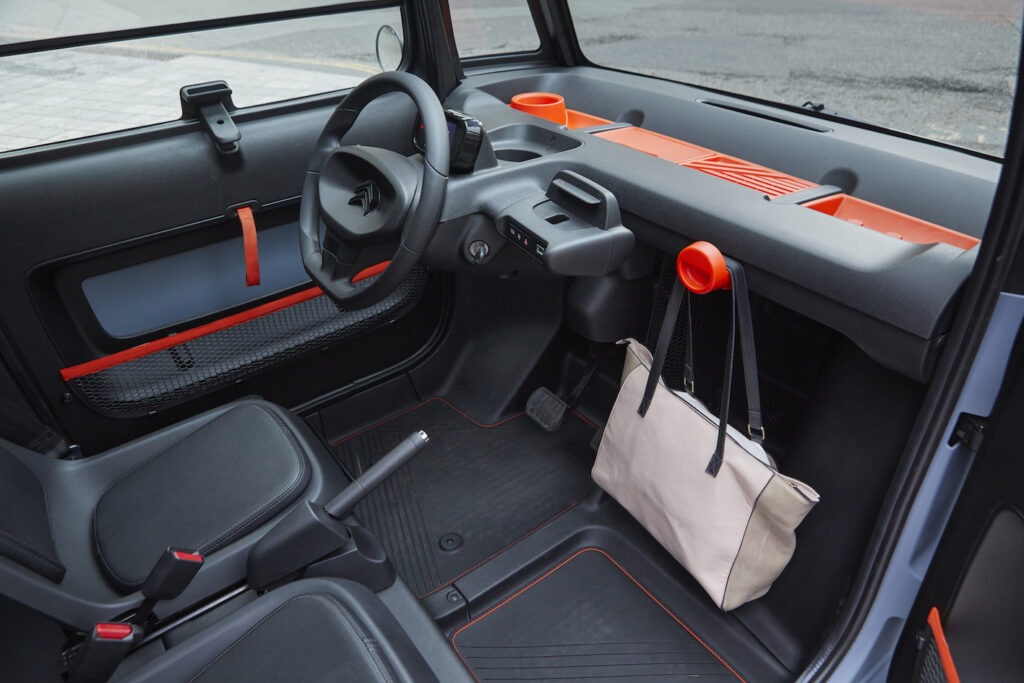 Crucially, there are also two versions of the Ami, the standard car and the Ami Cargo, and it's with the latter Cargo where there is real potential. The Cargo loses the passenger seat in favour of a built-in 260-litre moulded box section for storage aimed at delivery companies as a zero emissions 'last mile' solution. It doesn't take a genius to work out that everyone one from postal services and estate agents to food delivery companies that have traditionally used scooters, could utilise the Ami's practicality and increased carrying abilities.
That's all well and good, except that the Ami wasn't ever meant to come the UK and without right-hand drive, it was always only ever going to be a niche product. Citroen UK MD Eurig Druce pitched to his French bosses for it to come to British roads, but was told that the Ami was never planned for the UK and there was no business casefor it here. Where most of us would have left it at that, instead Druce set out to prove that business case and prove his French bosses wrong.
Citroen UK built a website to take expressions of interest and it didn't take long before Druce had his answer. Just 22 minutes in fact. That's how long it took for the first UK order to come in via the website. And more came. Many, many more. So many in fact, that Druce went back to Paris showing an incredible 2000 expressions of interest from British customers and forced his bosses to concede and allow the Ami to be sold in the UK. The first year of production is already sold out. In short, don't play poker with Druce, you will lose.
So what's under the skin of the Ami? We'll be doing a full road test of it on these pages in due course, but it has a 5.5kWh battery (with a three hour recharge time) and that 46 mile range along with a 28mph top speed, so it's mainly suited to urban use – you certainly wouldn't want to drive it on a faster A road.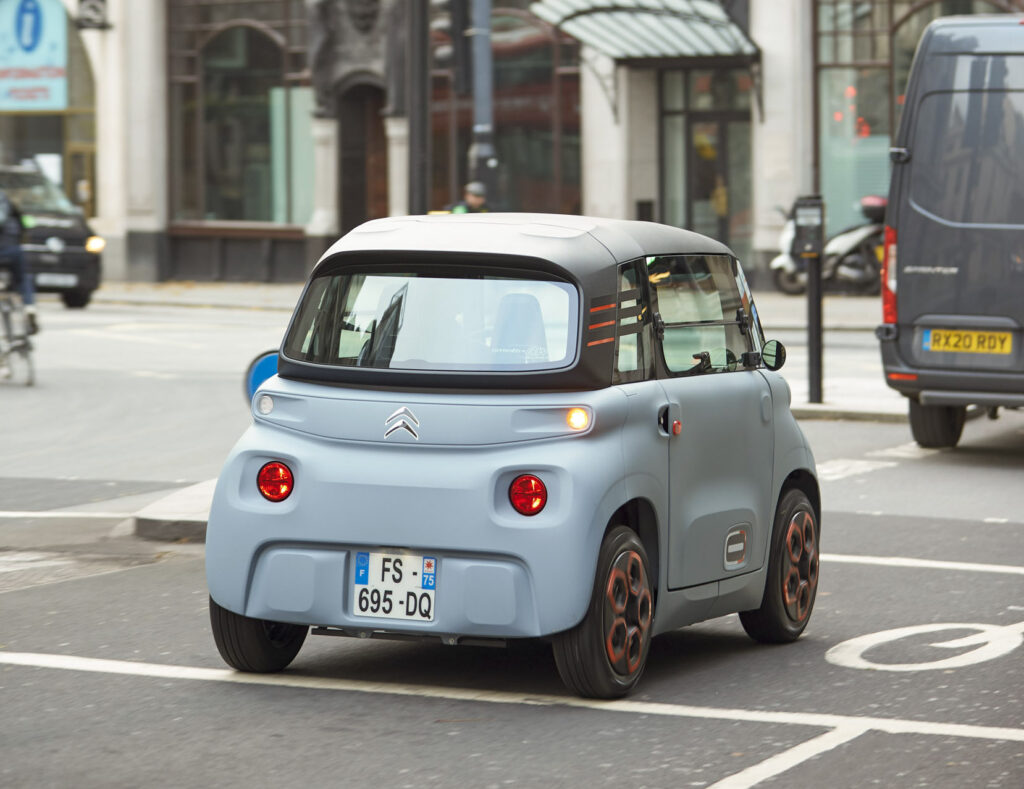 As we said, there's no heater or air conditioning and there aren't even conventional windows – just fold up ones like the original 2CV. There is however, a USB charging port. There are three trim levels – Ami, Ami Pop and Ami Vibe – as well as the Cargo, as well as colour packs to individualise your car. It doesn't take much imagination to see companies putting their own liveries on them either. Prices start from £7695, but most customers so far are opting for the more expensive Ami Vibe at £8895.
Even more tempting though is the Ami's PCP finance offering, which is almost comical. With a £2369 deposit, an Ami could be your over a 24 month term for just £19.99 per month – that's less than most people pay for a mobile phone. Aside from the Renauilt Twizy, there simply hasn't been a mobility option like this open to British drivers before – and even without driving it, the Citroen Ami knocks the Twizy into a cocked hat in every way.
Make no mistake, the Ami EV will be coming to a street near you very soon indeed – and for such a small car, we think it's going to be massive hit.