You can't under-estimate the popularity of the Ford Kuga. In 2022, it was the ninth best-selling car in the UK, while in 2021, it was the fourth best-selling plug-in hybrid on British shores.
Those are decent numbers whichever way you look at it and they underline, along with the smaller Puma, just how the two crossovers dominate Ford's sales compared to its traditional hatchback of years gone by.
Either way, as with the rest of the new car market, the Kuga isn't going anywhere and with this plug-in hybrid version, it's sure to continue its popularity in the Ford showroom.
FORD KUGA PHEV – DESIGN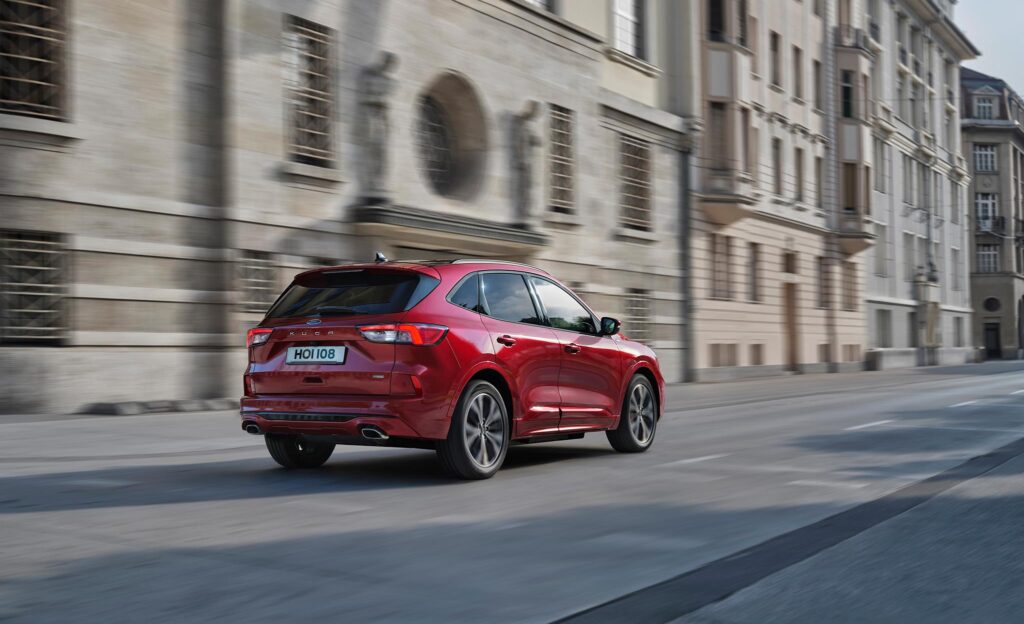 What can you say about the design of the Kuga. For many, it's simply another crossover that will blend in with the crowd and disappear accordingly. That's certainly true on one level, but actually the closer you get to the Kuga the better it looks. Our version was the ST-Line giving it a styling kit, 19in alloy wheels and red brake calipers.
Is that sporty look out of sync with the frugality of a plug-in hybrid? Perhaps, but we think it's a smart-looking combination and the design runs a lot further than skin deep with some of the clever everyday details too – more of which later.
FORD KUGA PHEV – POWER AND RANGE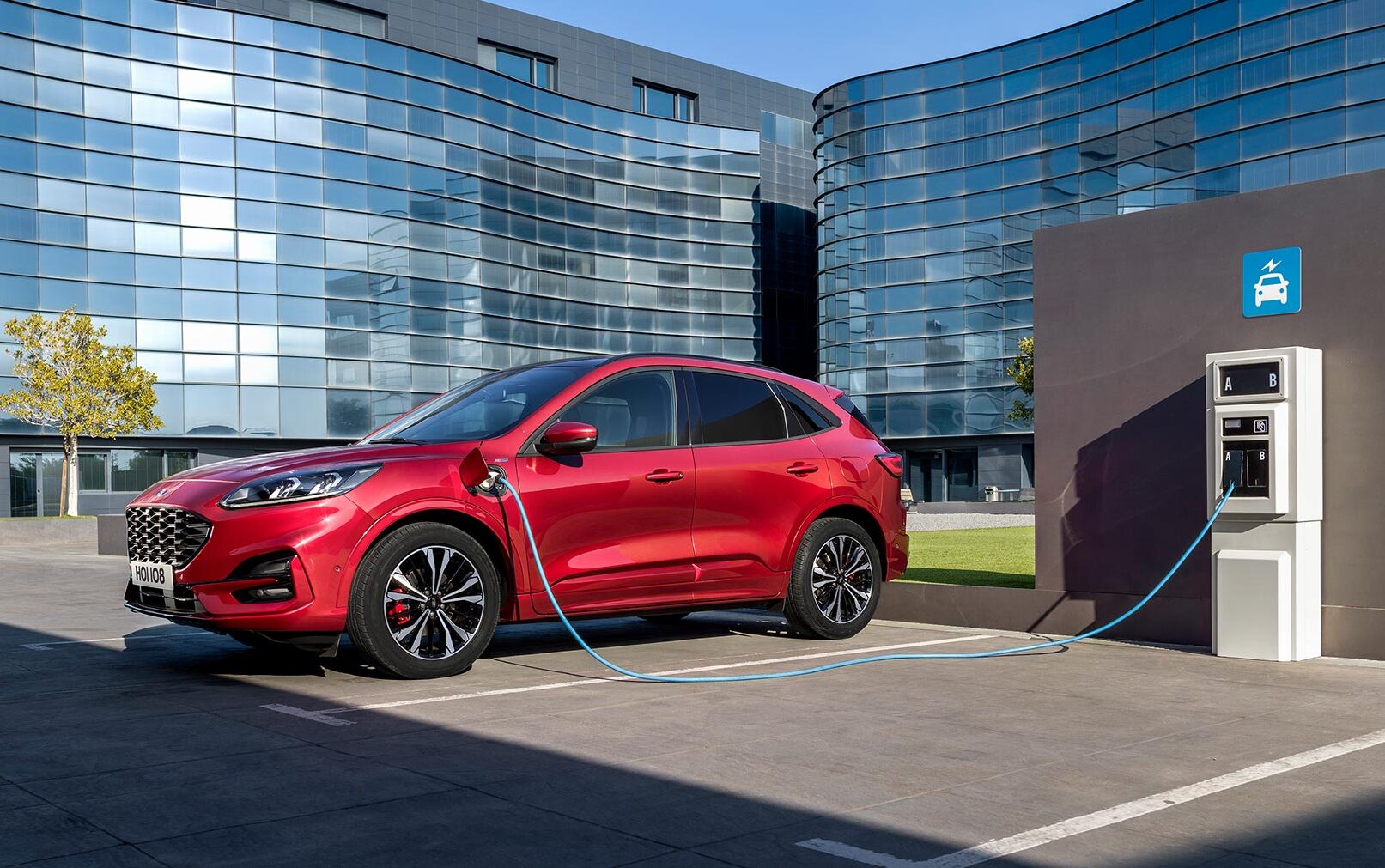 The Ford Kuga gets a 2.5-litre petrol engine allied to a 14.4kW battery to produce 225bhp and 26g/km emissions with an official average mpg of 256.8mpg and an EV range of up to 35 miles. With continuous top-up charges though and frequent short local journeys, we managed 95.3mpg during our time with the car which was pretty impressive.
In our experience though, this EV range proved to be very temperature sensitive showing a reading of anything between 38 and 28 miles depending on the weather and ambient temperature.
Ford claims a charging time of 3 hours and 20 minutes on a home wallbox or six hours on a standard domestic socket. As with many PHEVs, while there's an auto mode allowing the car to choose what mode it uses for maximum efficiency, there's also an ability to hang on to that charge for later use. There are also two driving settings with an L mode for more regenerative braking although rather oddly, if used when the battery is already at a high state of charge, this will engage the engine to give you engine braking instead.
FORD KUGA PHEV – ON THE ROAD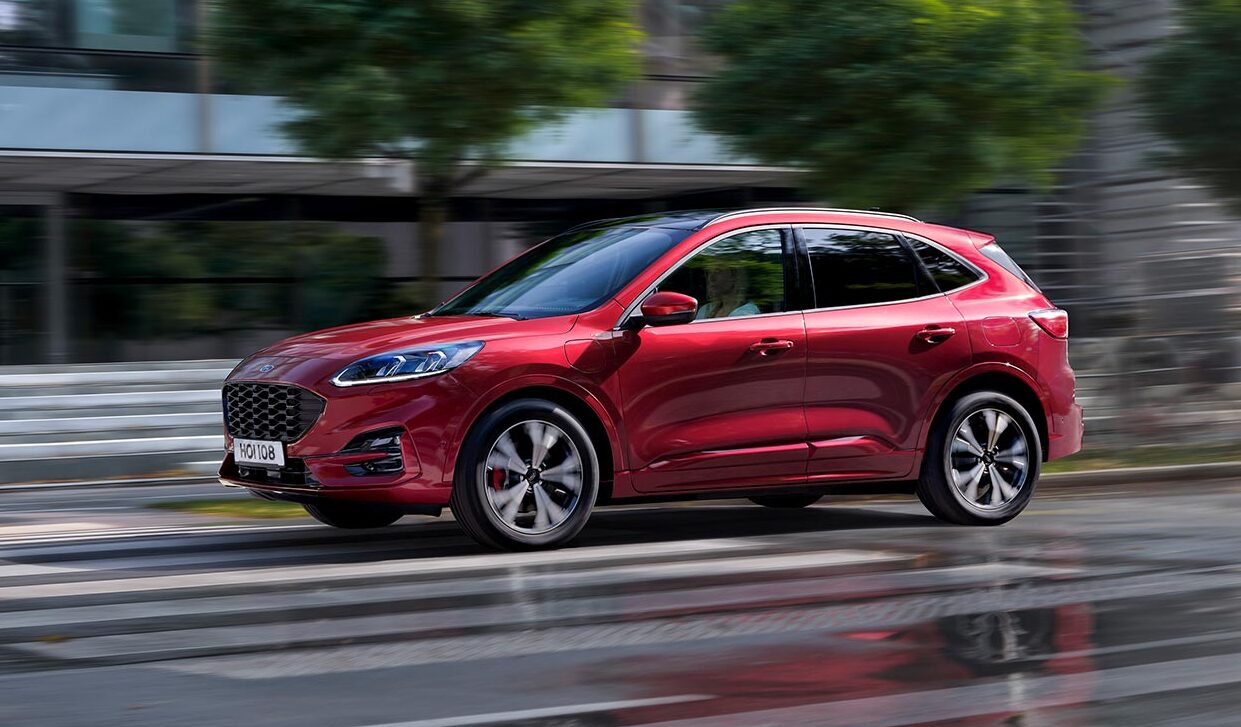 As with many other plug-in hybrid crossovers, the Kuga is never going to win any prizes for driver involvement – this is, after all, a family car. It's comfortable enough with a surprisingly decent ride considering the 19in wheels and sports suspension of our ST Line model. There's also very little body roll through corners, although again there's little feedback to the driver to encourage enthusiastic driving.
That said, the adaptive cruise control works well and the auto-dipping headlights are some of the best we've ever experienced. As mentioned in the earlier section, the regenerative braking system does feel a bit blunt by comparison with some rivals. In standard mode, it almost acts like a coasting mode, best for faster driving on dual carriageways and motorways. While in the L mode, the regen is noticeably firmer and handy on more urban roads.
However, if the battery is even three-quarters charged, engaging the L mode will see the engine start up to give you the same level of braking, which feels a bit counter-intuitive. In fact, sometimes even without it, the engine will start up to keep the ancillary systems going, something we've experienced before in other PHEVs but not quite to this level.
The only issue with the engine starting is that the 2.5-litre petrol is linked to a CVT automatic gearbox. That can mean that the revs can rise dramatically with a CVT's traditional background groan even when not pushing hard on the throttle pedal. The problem is it feels doubly loud after the silent running in electric mode.
FORD KUGA PHEV – INTERIOR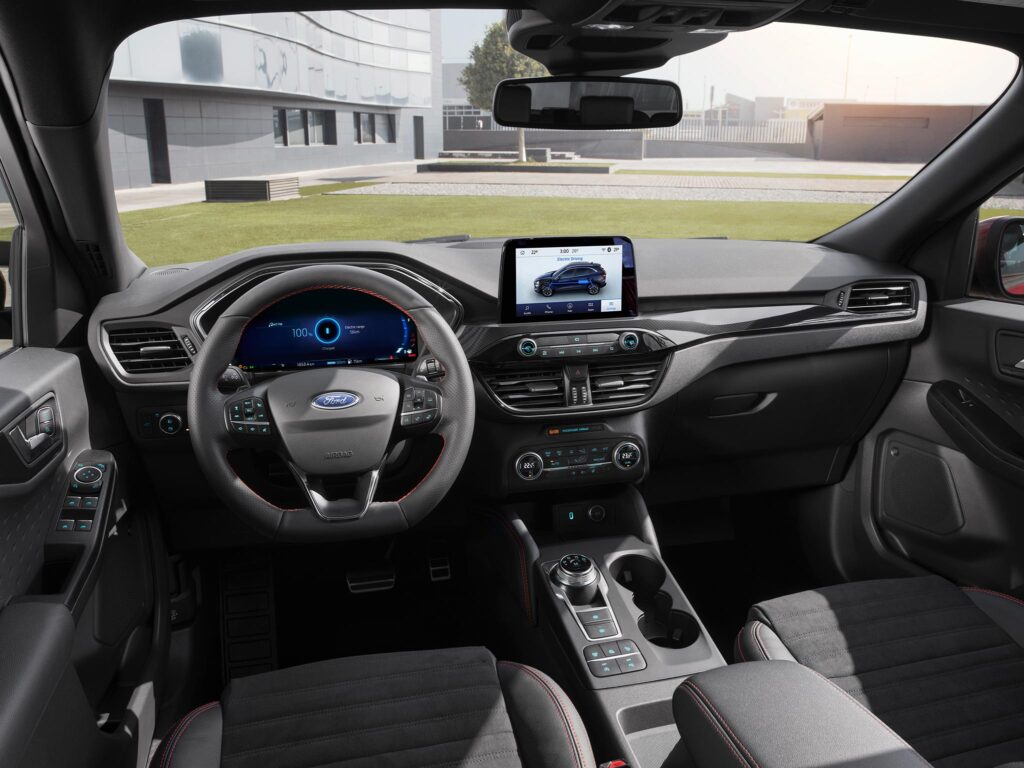 We're going to be honest here, at first glance, the interior of the Ford Kuga is nothing particularly special to write home about. Yes, it's well equipped – we especially liked the heated steering wheel and front rear heated seats in the winter months as well as Ford's brilliant Quickclear heated windscreen which we'll never tire of – but there's nothing that really stands out.
The B&O stereo is good, Apple Carplay works well and it's a very easy to car to live with on a daily basis. But then, there's also the automatic pop-out door protectors that stop the edge of the door from being scraped on walls when opened. And likewise the aforementioned auto headlights or the adaptive cruise control which works really well, the Panoramic glass sunroof or the brilliant pop-out door edge protectors. Even the hands-free electric tailgate is the only one that we've ever used the kick function for that's actually worked. Overall, it's a car that works and works well for everyday use.
The downsides? Some of the plastics could be better inside the cabin, especially things that you're touching on a regular basis and the rear parking camera gets very dirty very quickly. The worst thing though is the rear parcel shelf, if you can call it that, which like the Kia Niro is merely a piece of thin material as opposed to a proper shelf. It looks and feels cheap in a car at this level.
SUMMARY
We spent three months living with the Ford Kuga and, again being entirely honest, didn't have high expectations when we first started. A large part of that was down to its crossover roots and that we tend to prefer our family cars in more traditional estate forms.
However, the Kuga has won us over with its practicality, taken everything harsh element of family life that we could throw at it and still come back for more. Plus, while doing all of that, it still returned that very impressive average fuel economy – albeit with judicious and frequent charging. And so with all of that in mind, is it really any surprise that the Kuga is as popular as it is in showrooms? Nope, not remotely.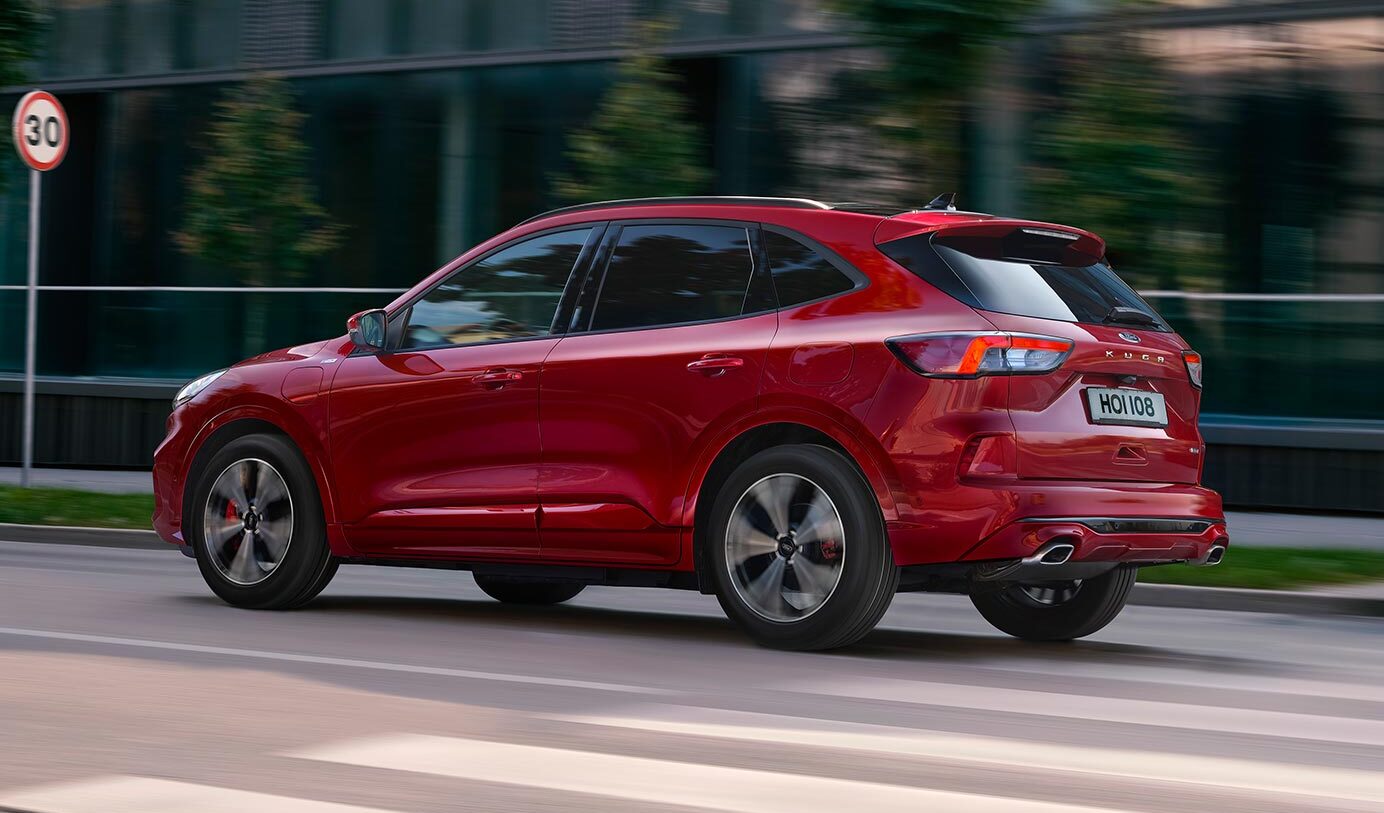 FACT BOX
Model: Ford Kuga PHEV
Price: from £37,755
Power: Petrol – 2.5-litre; Battery – 14.4kWh
Electric range: 35 miles
Average fuel consumption: 256.8mpg
CO2 emissions: 26g/km
Rating: 8/10