As Vauxhall's first ever fully electric car (the Ampera was, strictly speaking, an electric car with a petrol engine range extender), the Vauxhall Corsa-e is a crucial car for the Luton firm. Like its sister car, the Peugeot 208, the Corsa offers buyers a straight choice of exactly the same car with conventional petrol and diesel engines or fully electric power.
That great for anyone nervous about choosing a stand-out EV-only model (such as Honda-e, Renault Zoe, Nissan Leaf), but does mean that list prices can be easily compared – not easy when this particular Elite version weighs in at £29,410 after the Government grant.
VAUXHALL CORSA-E – DESIGN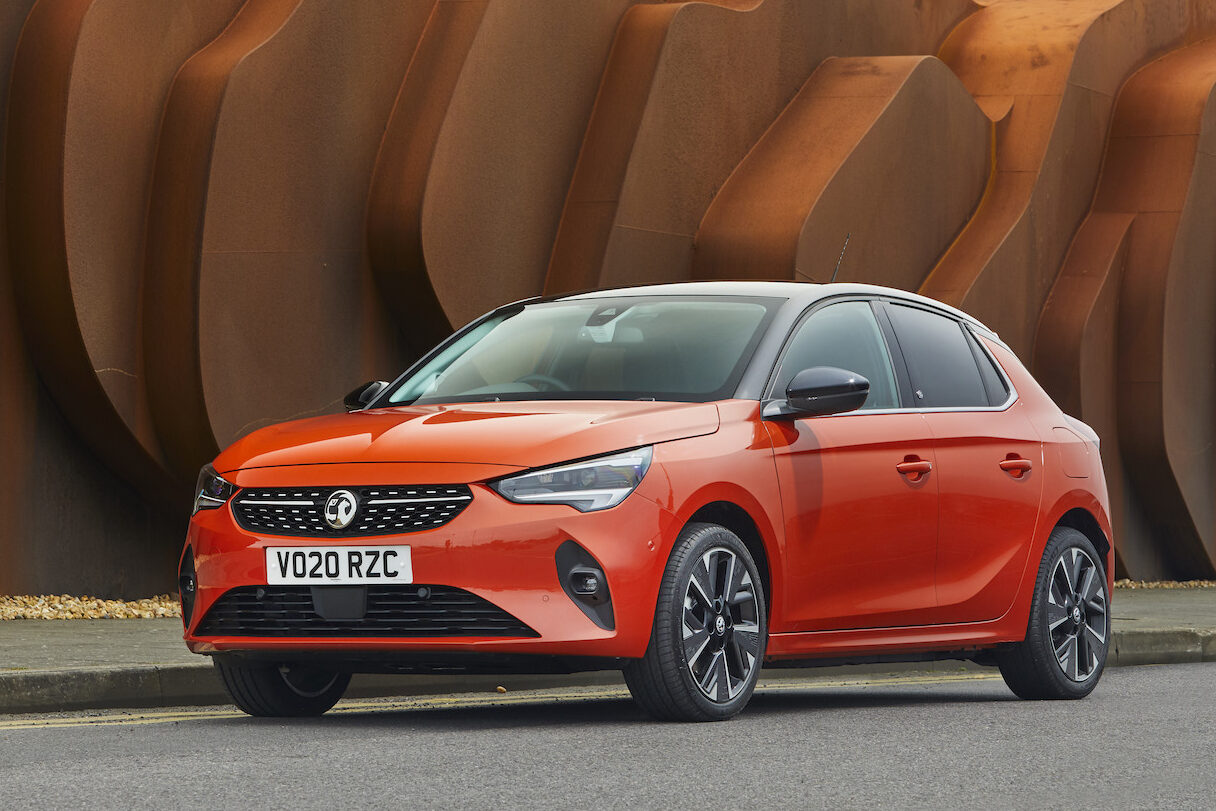 Does the Vauxhall Corsa-e have quite the same kerb appeal as the Peugeot e208? Perhaps not, but we think it's still a smart design, especially with the black roof and bi-colour 17-inch alloy wheels. The bold primary colours that Vauxhall has opted for, including the stunning Power Orange, only highlight those lines further.
VAUXHALL CORSA-E – POWER AND RANGE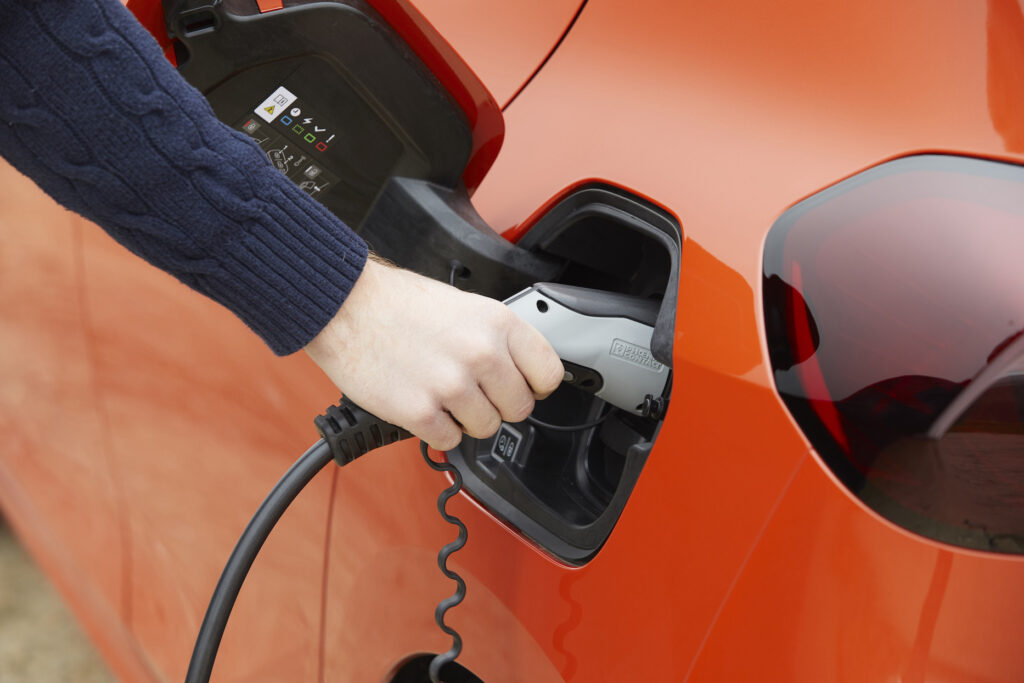 The Corsa-e boasts a 50kW battery giving it the equivalent of 136bhp going through the front wheels with a 0 to 60mph time of 7.6 seconds and a 93mph top speed. The official WLTP claimed range is for 222 miles, but during our time with the car – and considerable charges – we never saw a maximum charge show anything more than 165 miles in cold weather.
The Corsa-e can be charged with either a Type 2 cable which is provided or at a CCS rapid charger. A three-pin plug lead is offered as an option although Vauxhall doesn't actively promote due to the extended charging times.
This version with the 11kW on-board charger can take a faster charge than the 7kW version (although you obviously pay slightly more for the privilege). The result is a 7h 30min full charge at a 7kW domestic wallbox or alternatively a charging time to 80 per cent on a 50kW charger of just 45 mins (which reduces to 30 mins on a 100kW charger).
VAUXHALL CORSA-E – ON THE ROAD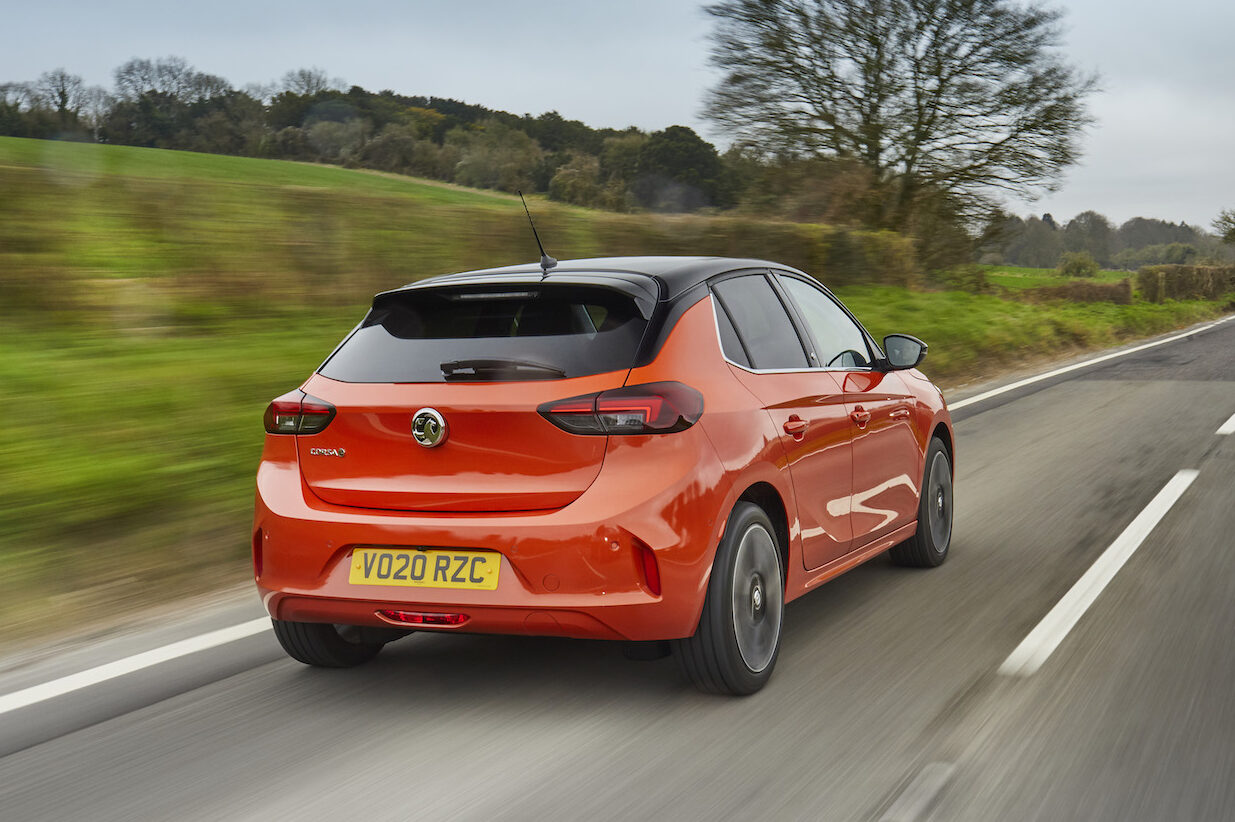 What do typical buyers want or expect from a small electric hatchback? Or, more specifically, what do they want or expect from this Vauxhall Corsa-e? If they're looking to climb behind the wheel and drive this Corsa-e as easily and as trouble-free as a standard Corsa, then they're in luck.
In fact, better than that, they'll get a great small car that's comfortable and drives well with plenty of on-road refinement, little road or wind noise and that, put frankly, won't scare the horses. The good news is that the seats and driving position are comfortable and while it's not perhaps the most exciting car to drive quickly, it can still be hustled through bends with a good degree of accuracy if not a huge amount of pleasure.
There are three driving modes – Sport, Normal and Eco – the latter reducing power and functions such as the heater to extend your range if need be. However, the range of the Corsa-e according to the instruments does fluctuate considerably depending on your driving style – far more so than we've seen in other EVs. The same goes for the batteries themselves too, which seem far susceptible to temperature than we've seen in other EVs too. Our test-driving took place during a particular cold spell, but we saw differences of 20 miles of range for the same percentage of battery charge on consecutive days and despite similar driving styles.
Frustratingly, there is also only a simple way to adapt your level of regenerative braking, via the gear selector choosing D or B, with B giving you marginally more, but not quite the level of one-pedal driving that some rivals allow.
VAUXHALL CORSA-E – INTERIOR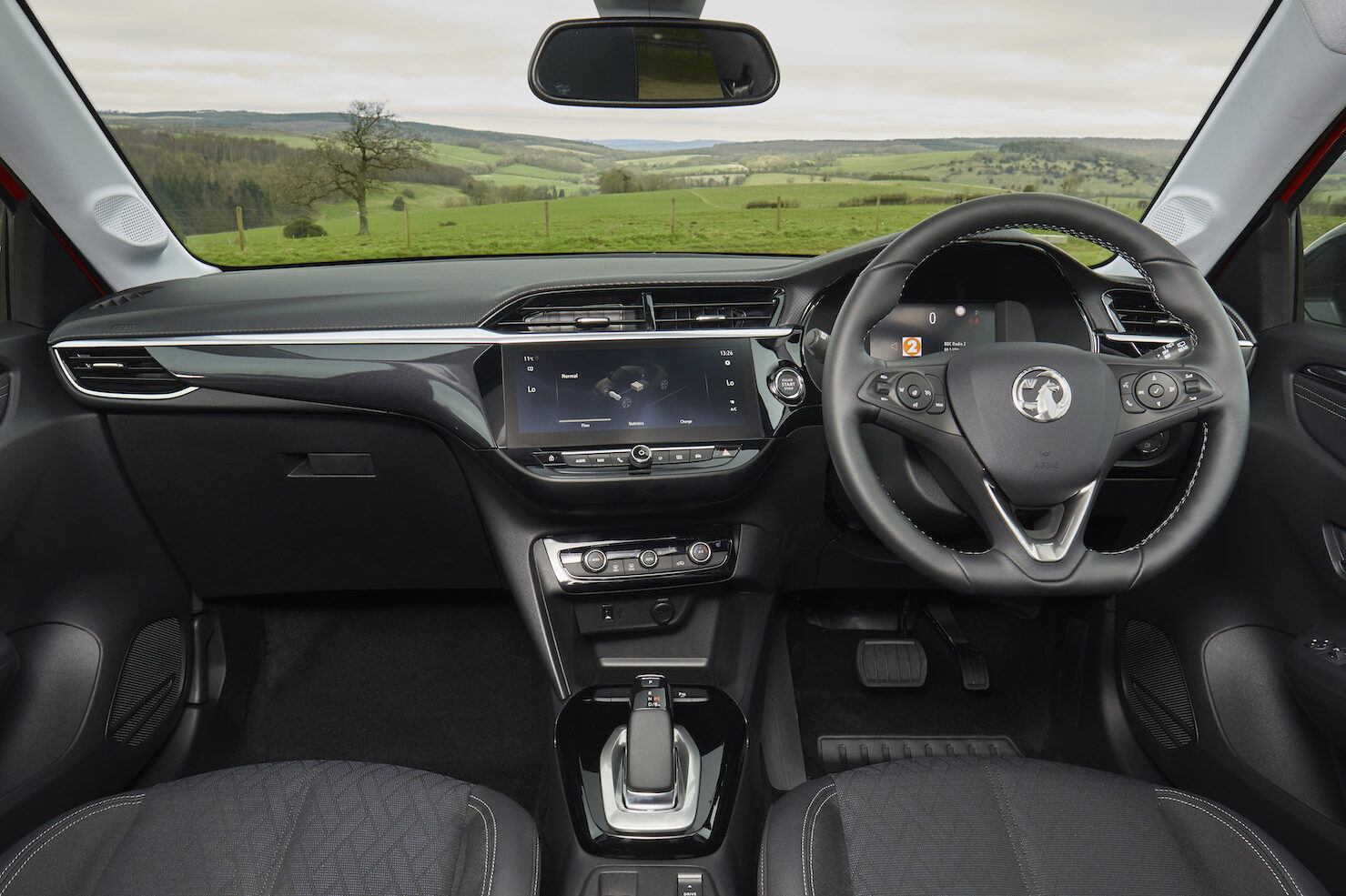 As we said earlier, there's little to fault with the Corsa-e's interior. It may not offer much in the way of flashes of design or neat touches, but it works and it works well. There's height adjustment on both the driver and front passenger seats, while this Elite Nav gets heated seats and a heated steering wheel.
Family buyers will be pleased to note that as well as the two Isofix child seat mounting points in the rear seats, there's a third one on the front passenger seat too. The infotainment system, familiar to any Peugeot owners, is relatively intuitive to use which Apple Carplay and Android Auto are standard. While information is available in the menus for your average power consumption we wouldn't mind more detail on how much power functions such as the heater or heated seats take from your range and the requisite savings that might result.
One frustration with our car was that the air conditioning automatically came on every time we started the ignition – something that we didn't always notice and thus losing valuable power in the process. There's a frustratingly small glovebox too, but the boot is a decent size at 309 litres (1118 litres with the rear seats folded down).
VAUXHALL CORSA-E – SUMMARY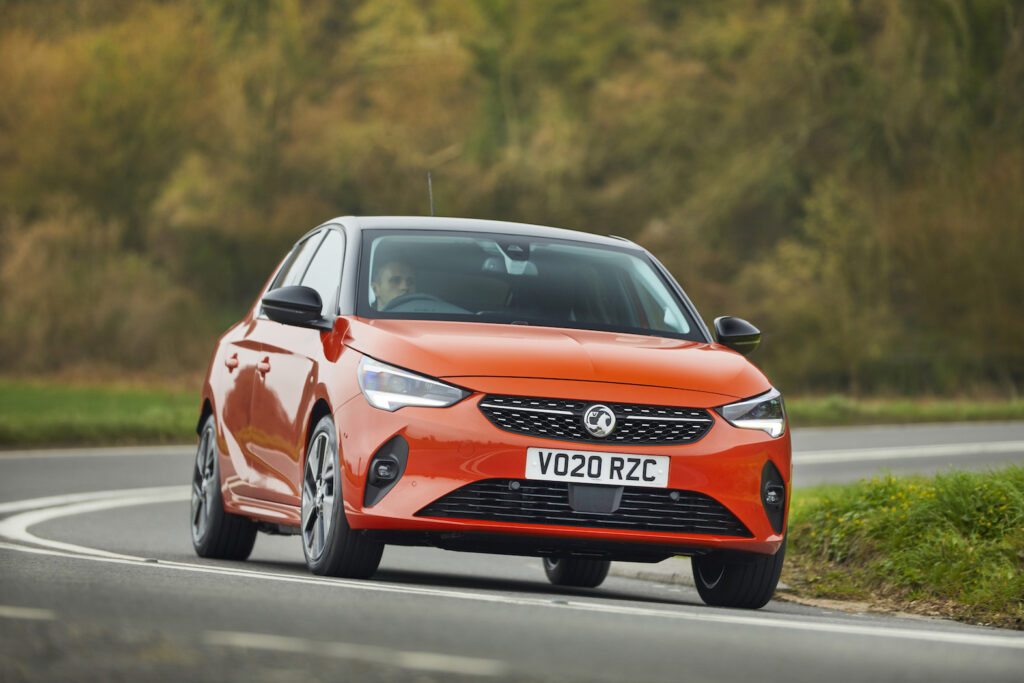 There's a lot to like about the Vauxhall Corsa-e. Ironically though, the very fact that it's a Vauxhall Corsa will be as much of a negative to some as it is a plus to other buyers.
No, it's not a stand-out electric model and can't boast quite the same kerb appeal as its twin sister, the Peugeot e208. However, at the same time, the Vauxhall Corsa has been a household name for decades and one of the UK's best-selling cars since 1993, so there's a lot of built-in appeal for those looking for a 'safe' purchase.
The idea of a Corsa with a price tag close to £30,000 is a tough pill to swallow – as are even the hefty monthly payments – but for us we applaud the fact that Vauxhall, like Peugeot and Mini, is placing the straight choice between ICE and electric power firmly in the hands, and wallets, of buyers.
FACT BOX
Model: Vauxhall Corsa-e
Price: from £25,405
Power: Electric – 50kW
Range: 222 miles
Average consumption: 3.8mls/kWh
Average charge time on a domestic wallbox: 7.5hrs
CO2 emissions: 0g/km
Rating: 8/10